How DMZ alumni
Blue Guardian,
Layla
and
OPTT Health
are pioneering change.

As we bid farewell to summer days, let's keep in mind that the changing seasons can often bring a subtle shift in our emotions, making it all the more important to seek mental health support when needed.

In light of World Mental Health Day, DMZ wanted to shine a light on how the landscape of mental health care is evolving rapidly, thanks to innovative startups like Blue Guardian, Layla and OPTT Health.

These DMZ alumni are at the forefront of a transformative wave that's reshaping the way we address mental well-being. Here's what they shared with us about the future of mental well-being support.
Blue Guardian

As mental health technology evolves, how do you envision the future landscape of mental well-being support?
In the future, AI-driven systems will offer personalized, accessible, and continuous mental well-being support by analyzing individual mental health data, enabling early interventions, therapeutic conversations, and aiding clinicians in making faster, more accurate decisions for a broader population.
How does Blue Guardian's emotional analysis identify potentially harmful language in communication on children's devices?
Blue Guardian employs an innovative approach to safeguard children's emotional well-being in their digital interactions. Its advanced AI algorithms are specifically designed to detect potential mental health cues and signs of emotional distress in their language. When concerning language is identified, Blue Guardian engages children through a chatbot interface, encouraging them to share their feelings and emotional state in a non-intrusive manner. The chatbot then compiles a report for mental health professionals, enabling early intervention and support, ultimately enhancing children's emotional well-being in the digital age.
How does Blue Guardian empower parents to be more in tune with the mental health of their children?
A multifaceted support system; through real-time alerts, parents receive timely notifications when potentially concerning language or emotional distress is detected in their child's digital interactions, allowing for immediate intervention. The system's detailed reports offer a comprehensive overview of their child's emotional state, enabling parents to identify patterns and areas of concern.
As mental health technology evolves, how do you envision the future landscape of mental well-being support? 
We envision a future of highly personalized and integrated healthcare, including mental health, using advanced platforms to improve accessibility, timeliness, and specialization. Data-driven technologies will provide valuable insights for personalized mental health journeys and treatment plans. Ethical AI may enhance backend operations and potentially augment mental health care, but concerns about efficacy and patient safety remain in this evolving field.
How does Layla ensure clients receive effective and personalized care from its therapists throughout their therapeutic journey?
Layla Care prioritizes client-centric mental health services by partnering with skilled, diverse therapists. Our therapists speak 27 languages, 35% are BIPOC, and 27% specialize in LGBTQ2S+ issues. With an average of 10 years of experience, they can cover up to 35 primary concerns. Our selection process ensures the highest standards, with only 25% of applicants accepted. Each client is assigned a dedicated Care Coordinator for support throughout their journey.
How does Layla's approach to therapist-client matching foster a strong bond between clients and therapists, and what specific factors are taken into account during this process?
When matching clients with therapists, we consider clinical, logistical, and interpersonal fit. Interpersonal factors greatly impact therapy success, with over 70% relying on them. Many of our clients prefer matches based on personal identifiers like gender, language, race, disability, or LGBTQ2+ status.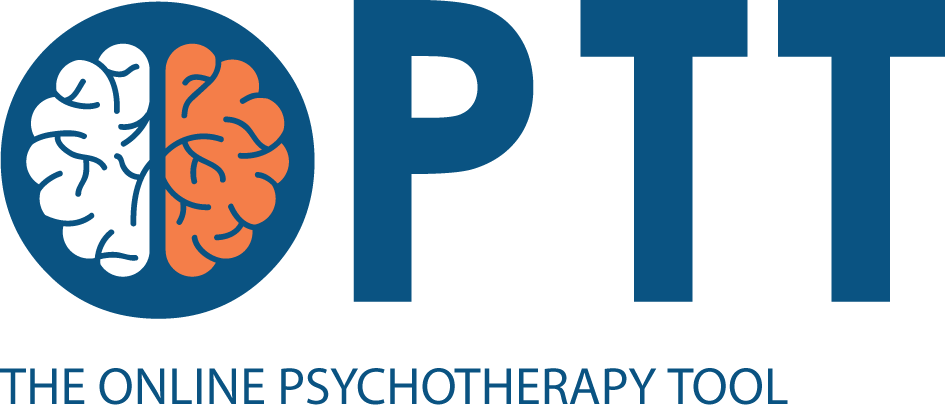 As mental health technology evolves, how do you envision the future landscape of mental well-being support? 
Current mental healthcare faces scalability issues due to a shortage of clinicians. While machines can't replace human connection, technology can enhance clinicians' abilities, offering curated content for patient self-learning and generating initial responses. Mental health technology can also help determine individual care needs, reducing wait times for less intensive resources and prioritizing care appropriately.
How does OPTT empower clinicians to deliver high-quality mental health care in a flexible and accessible manner?
OPTT offers two cutting-edge products for data-driven patient care. The first is structured CBT (Cognitive Behavioural Therapy) content that empowers patients to engage at their own pace, while clinicians provide personalized feedback on assignments. This approach enables clinicians to assist 3-4 patients per hour, significantly boosting their capacity.
The second product leverages AI/ML algorithms to evaluate patient mental status, predict care adherence with 70% accuracy (four weeks in advance) and suggest the most appropriate care path. These algorithms also highlight relevant patient work, allowing clinicians to review and modify feedback efficiently. As a result, clinicians can spend just 10-15 minutes per patient while upholding the highest standards of care quality.
Can you discuss the significance of continuous remote monitoring in maintaining and improving patients' mental health over time, and how OPTT's tool facilitate this process? 
When devising a long-term care plan, the primary consideration is enabling symptom monitoring outside of clinical settings, akin to how a glucometer aids diabetic patients. That is what we have been trying to do with our remote monitoring algorithms; to remotely monitor patients' mental status and predict and prevent the next episode before it happens, adopting a proactive rather than a reactive approach. 
In crafting these solutions, user-friendliness is paramount. The most effective technologies are either entirely passive or require minimal effort from the user. This is why we're integrating our natural language processing algorithm with other indicators, such as voice biomarkers and sleep and activity patterns gathered by devices like Fitbits. This amalgamation aids in comprehensive remote mental status evaluation. While our expertise lies in natural language processing algorithms, we actively collaborate with other tech innovators to enable us to integrate their advancements into our assessment tools, aiming for a holistic, remote understanding of a patient's mental well-being.
We hope you're as inspired as we are from seeing so many companies like Blue Guardian, Layla and OPTT Heath bringing tech and innovation to the field of mental health support. Keep up with how our other tech startups are solving unique challenges by subscribing to our TechTalk newsletter here.